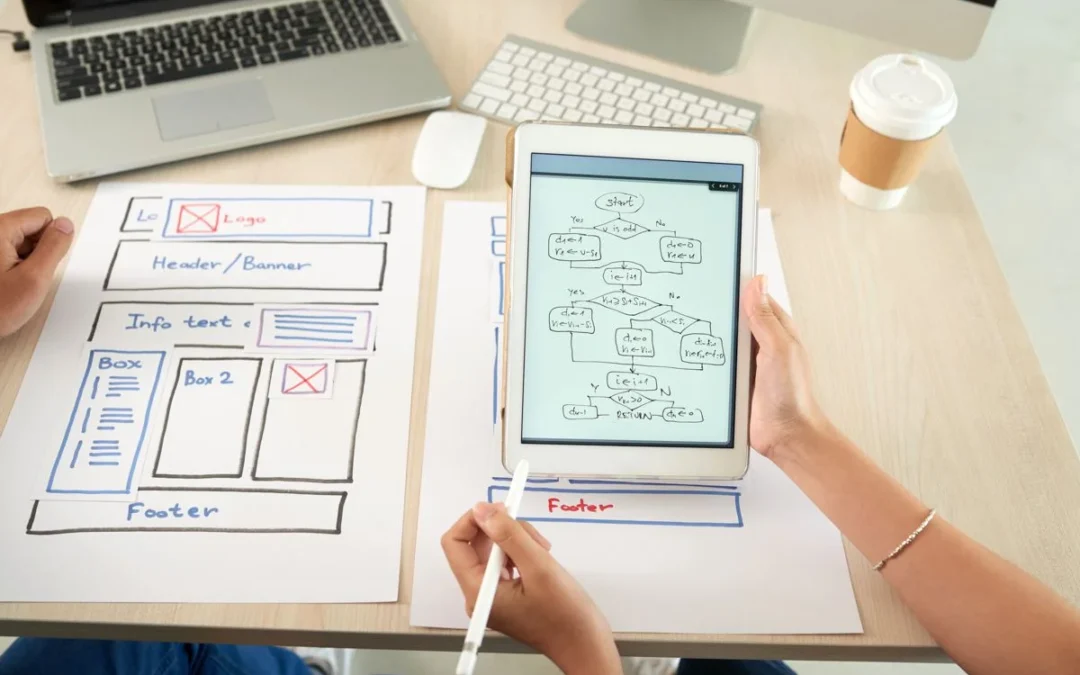 Is it really that simple to create a high-quality website quickly?
Discover the essential steps for a successful website
Creating a high-quality website in a short time may seem like a daunting task, but with the right strategy and the right tools, it is possible to achieve excellent results quickly. In this article, we will explore the fundamental steps to create a successful website using the WordPress CMS and a reliable hosting service.
1. Choose a hosting service
The first step to create a website is to choose a hosting service suitable for your needs. When choosing your hosting service, consider the following factors:
Speed and performance
Ease of use
Technical support
Price and payment options
2. Install WordPress
After choosing your hosting service, the next step is to install WordPress, the world's most popular CMS. Some hosting services offer WordPress pre-installed. Follow the instructions provided by your hosting to install WordPress on your domain.
Customize your website with themes and plugins
Once WordPress is installed, it's time to customize your website and make it unique. WordPress offers a wide range of themes and plugins that allow you to modify the appearance and functionality of your site.
3. Choose a theme
To create an attractive and functional website, select a theme that suits your needs. There are thousands of free and paid themes available, both on the official WordPress repository and on third-party sites. When choosing a theme, pay attention to:
Design and layout
Customization options
Plugin compatibility
Support and updates
4. Install essential plugins
Plugins are add-ons that expand your website's functionality. To create a high-quality website quickly, we recommend installing the following essential plugins:
Yoast SEO: to optimize your site for search engines
WP Rocket: to improve the speed and performance of the site
Elementor or Divi: to easily customize the design of your site without programming knowledge
WooCommerce: if you want to add an online store to your site
At this point, you will have created a high-quality website quickly using WordPress and a reliable hosting service. To further improve your site, dedicate time to SEO optimization, creating quality content, and promotion through social media and other marketing strategies.
In summary, follow these essential steps and take advantage of WordPress's flexibility to create an attractive and functional website in a short time. Remember that your site's success will also depend on the effort you put into creating valuable content and engaging visitors.
Tips for maintaining and growing your website
Once you've created your website, it's important to ensure it stays updated, secure, and continually growing. Here are some tips for maintaining and thriving your website:
1. Update content regularly
To maintain visitors' interest and attract new ones, regularly update your site with fresh and relevant content. You can create blog articles, guides, videos, or any other type of content you think is useful for your audience.
2. Monitor your site's performance
Use tools like Google Analytics and Google Search Console to monitor your site's performance and identify any problems or areas for improvement. These tools will help you understand how visitors interact with your site and which content generates the most interest.
3. Keep your site secure
Your website's security is crucial to protect both yourself and your visitors. Ensure you keep WordPress, themes, and plugins updated and use a hosting service that offers advanced security features. Also, consider installing security plugins like Wordfence or iThemes Security.
4. Interact with your audience
To create a community around your website, it's important to interact with your audience through comments, social media, and emails. Respond to questions, welcome feedback, and participate in conversations to build lasting relationships with your visitors.
Ultimately, creating a high-quality website in a short time is possible thanks to WordPress and a reliable hosting service. By following these steps and tips, you can create a successful website that stands out from the competition and offers value to your visitors. Good luck on your adventure in the world of the web!